World leading eBay templates design & software
Hirecodes has worked with thousands of eBay sellers; from big brands to start-up businesses. We take on projects at a range of levels, and every Hirecodes eBay design is unique. eBay templates are priced according to the features that you need. We have three guide levels for eBay design projects.
Unique Service:
Our ebay templates and eBay software are unique, we build more technology than anyone else to support our clients. We have built an entire software platform to help all sellers big or small, and our own project management suite to aid clients in the design process. Here are a few of our additional services.
e-Bay Listing Tool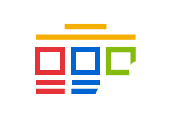 Listing Rescue

e-Bay Video

Auto Apply

Multi-Templates

Support

What's Included ?
eBay Product Template Design
Categories automatically update across all ebay templates
Auto cross promote related items
Active content compliant listings
Image gallery with thumbnails
Seller information tabs
Mobile Product Listings
Mobile responsive ebay templates
Works in app and mobile browser
Scrolling product gallery
Cross promotion
Professional Branding
Design consultation
Easy to use design spec form
Multiple eBay templates previews
Full installation
Seller information tabs
We can apply the design for you!
Making listing easier
Bulk list directly to eBay
Control design features
Project manage your design
Revise listings in bulk
Say hello
Get in touch, send us an e-mail or call us
Have feedback, suggestion, or any thought about our app? Feel free to contact us anytime, we will get back to you in 24 hours..
Call us now
+91-9549373397